The Board of Directors is recommending that the TGSL By Laws be updated. The update of the By Laws will be up for consideration at a TGSL Board meeting in the near future. In accordance with our current By Laws, the revisions are to be posted prior to consideration. A copy of the proposed By Laws is attached below.
The document TGSL_Bylaws_rev_2018.pdf was attached to this post.
TGSL MEMORY BOOK
Now that we have a cover, we need to continue on working the book's contents. For what is a memory book without the memories?
We need your help for the following:
1. Pictures – We need more pictures. We won't be able to include every submission but we try to balance the pictures used to represent all teams. However, you can't complain that your team has less or no pictures when you don't submit any. We need pictures from:
a. Opening Day
b. Cow Plop
c. Games
d. Practices
e. Team building events
f. Team Brielle support
g. Select 2018
h. All Stars 2017
i. Fall Ball 2017
j. Anything TGSL
Here is how you can submit photos online: • Go to:
https://images.memoryebooks.com/login
• If it does not automatically log you into the site, enter username: 410293682 • Browse to select the photo(s) you wish to upload. • Enter information about the photo (Note: Division for First Name; Team for Last Name), a brief description and provide contact information (email) in case the staff needs additional information.
2. Dedication Pages – The Memory Book has a limited number of pages. We would like to accommodate every submission if possible. So reservation for a page will be on a first come first served basis. Rates are $50 for whole page, $30 for half and $20 for 1/4. Please submit page size wanted, pictures and dedication to be used to tgslbook@gmail.com. You can also design the page yourself and submit it on jpeg format, 300 dpi resolution. Please drop off corresponding check payment payable to TGSL at the Snack Bar.
3. Advertisement – Same procedure for submitting ad artwork as above. However, rates are different: $75 for whole, $50 for half.
Deadline for submission of the above 3 items will be 3/31/18.
Memory books will be distributed per team on Closing Day, May 5, 2018. Memory books for the whole team will be withheld if there will be checks not yet paid for any player's dedication or advertisement page.
So please submit as soon as possible as we only have two weeks remaining. It also takes time to design the dedication and ad pages
On April 15, TGSL will be holding a free conditioning clinic for players in the 12U and 14U Divisions. This free clinic will be led by Selena Flores-Sansone and will give the girls instruction in basic conditioning drills that are appropriate for softball. Click on the link below to sign up.
Contact Allison Ho, TGSL Clinic Coordinator, at oscar2005@aol.com with any questions.
Date: 04/15/2018 (Sun.)
Time: 10:30am – 12:00pm PST
Location: Sam Levy Fields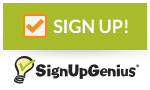 It is with a heavy heart that we share the sad news that one of our 6U players has lost her battle with an ongoing illness. She fought valiantly and succumbed early this morning to complications related to Gorham Stout disease. Brielle Ventura started her 1st year of softball at TGSL this Spring, following in her big sisters footsteps. Her Father Bernie, Mother Celina and older sisters Lauren, Brianna and Breya are all members of the TGSL extended family, our thoughts and prayers are with them at this time. A gofundme fundraiser has been established ("In Loving Memory of Brielle Ventura") to help offset medical and funeral arrangements. There will be #TeamBrielle fundraiser t-shirts available for purchase. Please check back again for information relating to events coordinated by TGSL to help the family in this time of need. Information on the celebration of life will be posted as soon as we receive details.